The Bobbitt's Home for sale
41 Browning Circle Coats NC 27521
910-897-2915 or 910-263-0025
email: johnzillah@earthlink.net
$116,900 or best offer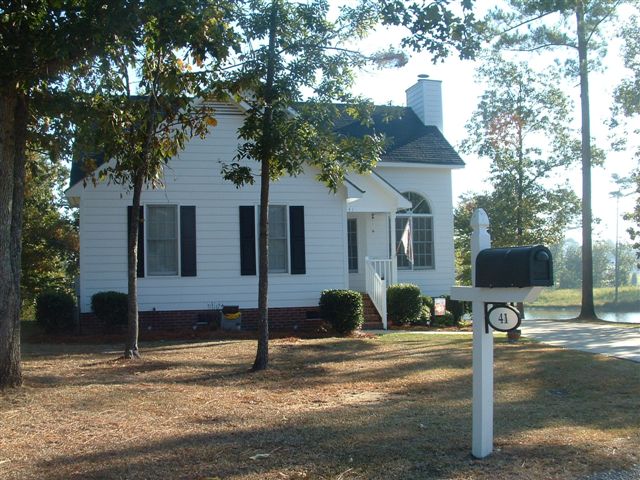 This property is located in the town of Coats NC and is water front to the Hunter's Run Lake. This property has a great view of the neighborhood and the lake. The Coats park is located down the street which gives you access to two tennis courts and ball fields. Area schools are Coats Elementary, Coats Middle, and Triton High School.The house was painted in June of 2005. The house has 3 bedrooms 2 full baths, and a fire place. The house is around 1200 square feet and has a 12 foot ceiling in the den. Kitchen has a Kenmore oven, Kenmore dish washing machine and a Kenmore refrigerator which is included. Also included in this sale is a Kenmore washing machine and dryer. If you are interested please call and set up an appointment.
Click the links below for more pictures of the property
Note:
Hardwood floors and new carpet are in the process of being put down in the next few days. If you want to get and idea of what the interior of the house looks like please click on the download link below. We are putting hardwood laminate (Pergo) in the kitchen, dining room, down the hallway, and partially in the Den. The den will have new carpet and the walkway space will have hardwood.
File is in zip format which can be downloaded here
Thanks for looking!